With the new year, employees are starting to return to offices and expect employers to provide a healthy workplace that will be the epitome of physical and mental health. The last two years have shown us that health is more important than our physical well-being. Employees are now focused on making the office feel safe and secure. In fact, recent mental health data show that 8 out of 10 employees say that workplace stress affects their mental health, creating the need for creative yet calming environments. Furthermore, 70% of employees today find it difficult to concentrate due to their work environment compared to 48% of employees in 2018, which underscores the need for today's jobs to be productive and inspiring. Returning to the office, at least a few days a week, is essential for nurturing personal relationships, integrating new employees, generating ideas, and building a company culture. The key to success is creating environments that focus on improving the mental and physical health of employees.
On average, one-third of a work day outside the home is spent in the office. In order to achieve public health goals in the workplace, color, natural elements, eclectic spaces and creative thinking are essential factors to consider in the design process.
The benefits of color and nature design in the office
Colors have the capacity to affect our mood and to affect our mental and physical well-being, green is said to improve mood and relieve stress. The inclusion of plants and other biophilia in the design of the workplace can reduce stress and create a comforting and calming work environment. The use of natural materials such as wood, natural fiber, brick, water and natural light can also reduce stress, improve memory, increase positive emotions and encourage employees to engage in their sense of touch and interact with the work environment. To improve physical well-being, installing large windows to attract natural light into the workplace can reduce headaches and stress levels.
Natural light, workspace access to relax areas and outdoor interaction, temperature-controlled work rooms and height-adjustable ergonomic desks ensure comfort and balance between working together and focusing.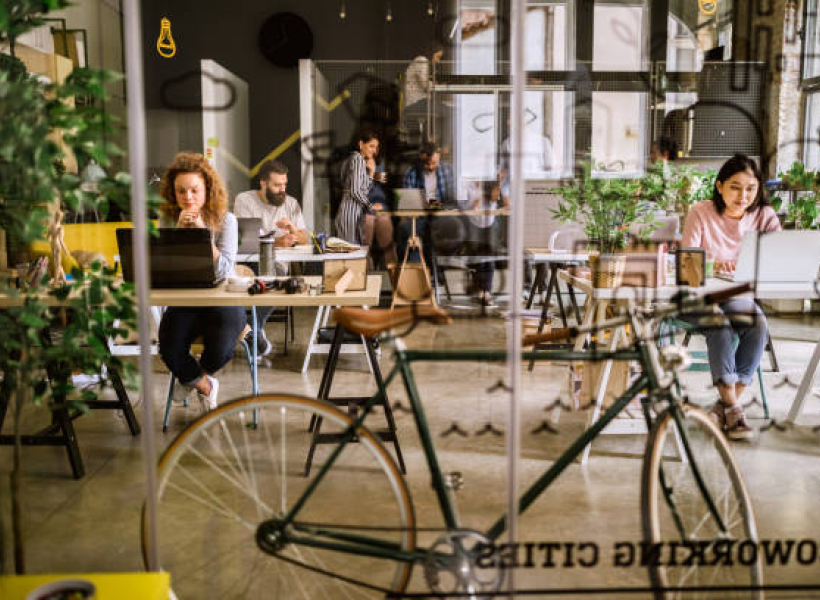 Stress decreasing workplace design
With stress being common in the work environments, our team is focused on health and well-being, as well as employee stress relief, all incorporated into the office design. Key features include green walls, natural materials of wood, stone and concrete, abundant sunlight, abundant views of the outdoors, energy-efficient heating and cooling. The flexible office design provides a unique holistic approach to employee health while embracing the future of technical advancement with a hint on medical approach. The space designed with a holistic experience allows employees to feel welcome and comfortable as soon as they enter the office.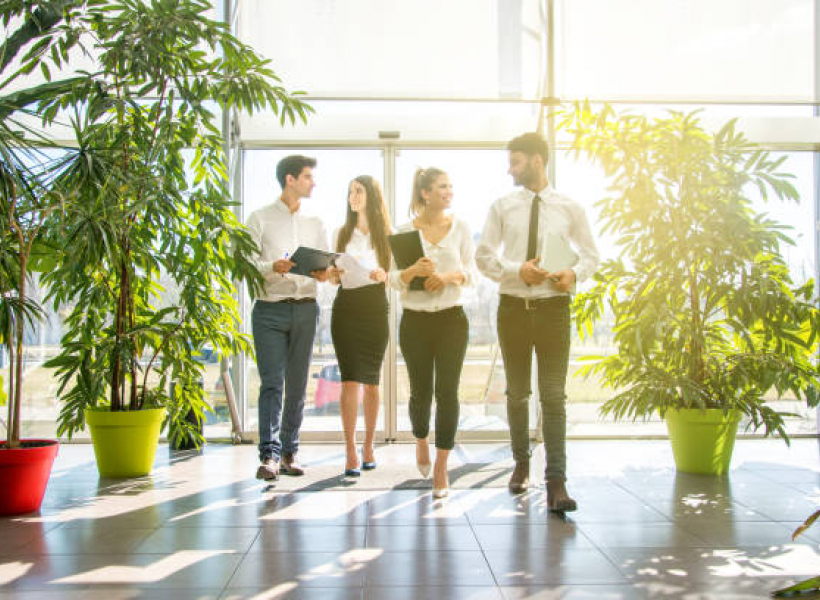 Relax areas and collaboration spaces
In addition, the incorporation of designated spaces that ventilate clean and fresh air throughout the space, develops a sense of health, community, cooperation and comfort in the workplace and is essential for boosting employees endorphins. Additional services such as gyms, yoga sessions in the office, playgrounds and quiet areas are becoming more common and offer employees a place to "escape" and brainstorm, encouraging increased productivity and positive thinking. Additionally, designing ergonomic workstations such as support chairs, adjustable height desks, and proper desk layouts provide easy employee movement and teamwork, which increases efficiency and reduces sitting inclinations.
The main focus is on the health and well-being of employees in a comfortable work and rest area with included relaxation and play areas designed to provide the often-needed "mental break" to avoid work fatigue. Outdoor is important for "de-stress" zones which usually include zen zones, with green walls and small fountains or aquariums depending on the possibilities of the space, cafeterias or open bars, which offer opportunities for employees to rest and relax or build relationships with their colleagues in a relaxed setting.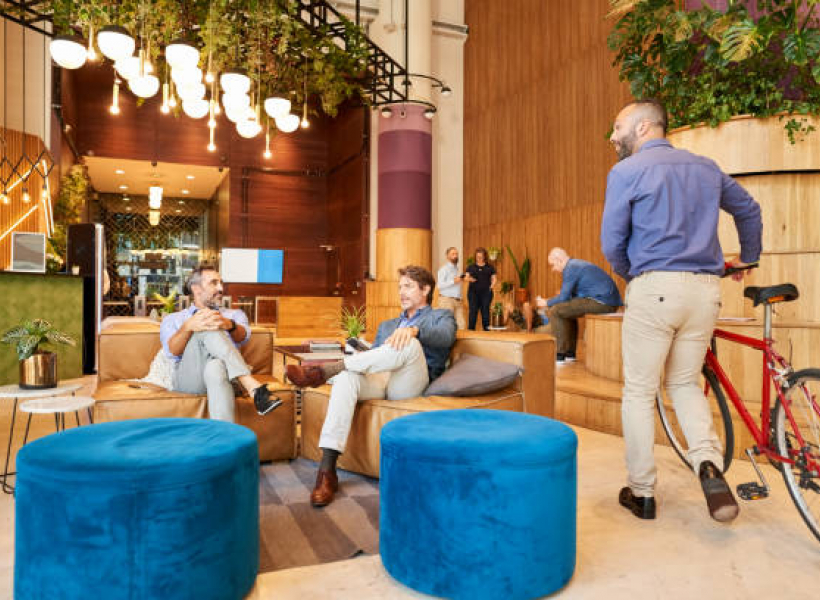 Focused on the future and health
Incorporating workplace health-oriented programs, as well as preventative design solutions, will provide a sense of security and connection to the company, which is most important to an employer. Corporations are encouraged to continuously maintain their workspace, as well as to assimilate engaging activities, such as creative workshops, for employees to activate within the designed space.
By understanding the needs of employees and customers, we know that health and well-being are at the top of our priorities and need to be adapted to any space in the new age of pandemics. The future of office design will remain focused on promoting well-being and goal-oriented workspaces that lead to increased team spirit, communication and general employee happiness in companies, providing a sense of security and unity in the office.