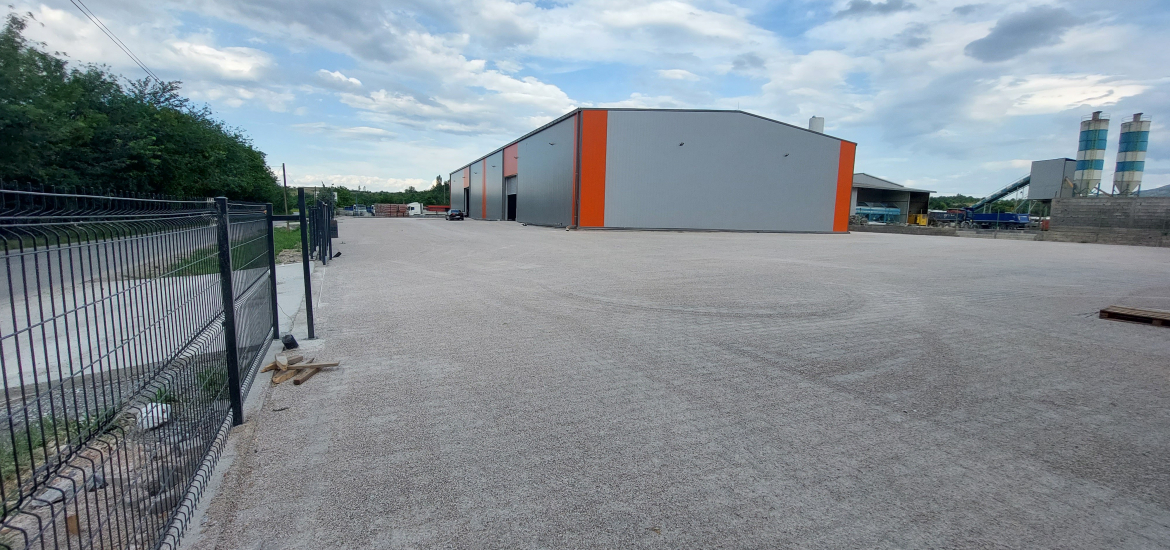 Warehouse for rent in Kavadarci industrial zone
ID7465W
Warehouse for rent in Kavadarci industrial zone, with a plot area of ​​4400m2 and purpose G2 for light and non-polluting industry.
The plot has a yard of 2900m2 and a warehouse with a total area of ​​1500m2 with dimensions 60x25 meters, with the possibility to build additional offices on the first floor. Within the plot there is a street that surrounds the whole building for a truck/trailer.
The warehouse is made of steel, has walls and ceiling with thermal panels, floor of Poding-K, complete electrical and plumbing installation is made and inside the warehouse is open space and has no pillars. The building has two entrances to the yard and four entrances to the building with large automatic doors.
Sales Agent - Venijamin Karajanov

parking / garage