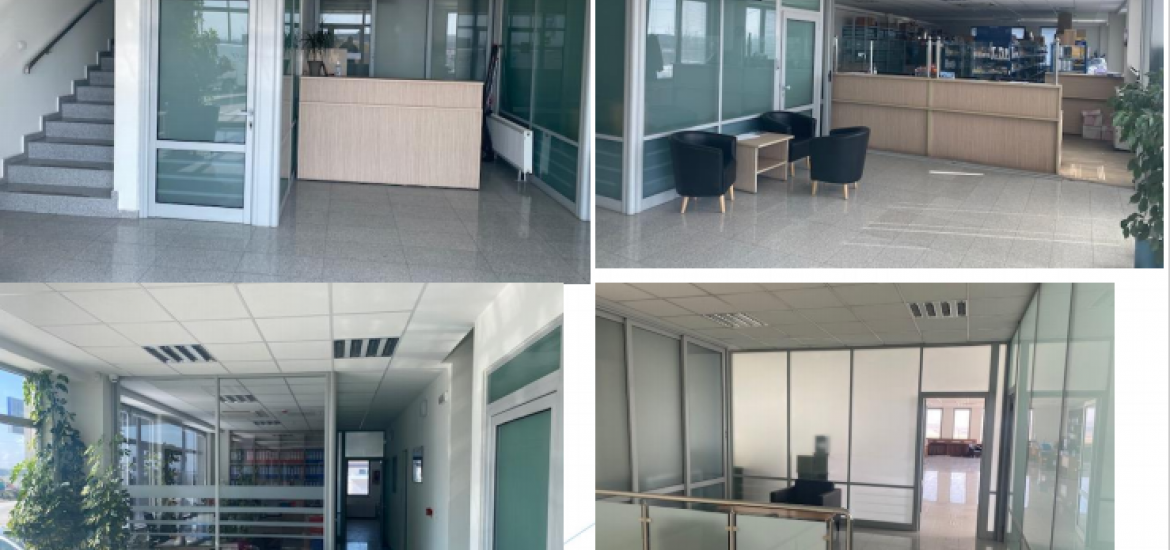 Warehouse with office space for rent in Ilinden
ID7266W
Warehouse for rent with office space located in the industrial zone in Ilinden.
Total area of ​​the facility is:
3284 m2 - Warehouse / Service space;
572 m2 - Administrative building with ground floor and 1st floor;
291 m2 - Basement rooms with a dressing room, kitchen / buffet place and warehouse with a machine room.
93 m2 - Security guard with accompanying offices, toilets, waiting room and small basement.
Height in the warehouse space is 6.9 m. The highest point is 9.9 m.
Total area of ​​the land around the building is 33.127 m2.
The building has about 300 m of new service / local road.
The facility was originally built for the service of trucks and passenger vehicles. The floor is a reinforced concrete slab, and is suitable for many other activities such as warehousing, production. It is easy to maintain and clean. The location, near the highway is suitable for many commercial activities. The distance to the building is 13.5 km from the center of Skopje. Highways to all parts of the country are also nearby.
Sales Agent - Veniamin Karajanov
Contact phone: 0038978259681
Email: veni@propertyone.mk

24h controlled access

air conditioning

internet / wi-fi

parking / garage

private heating