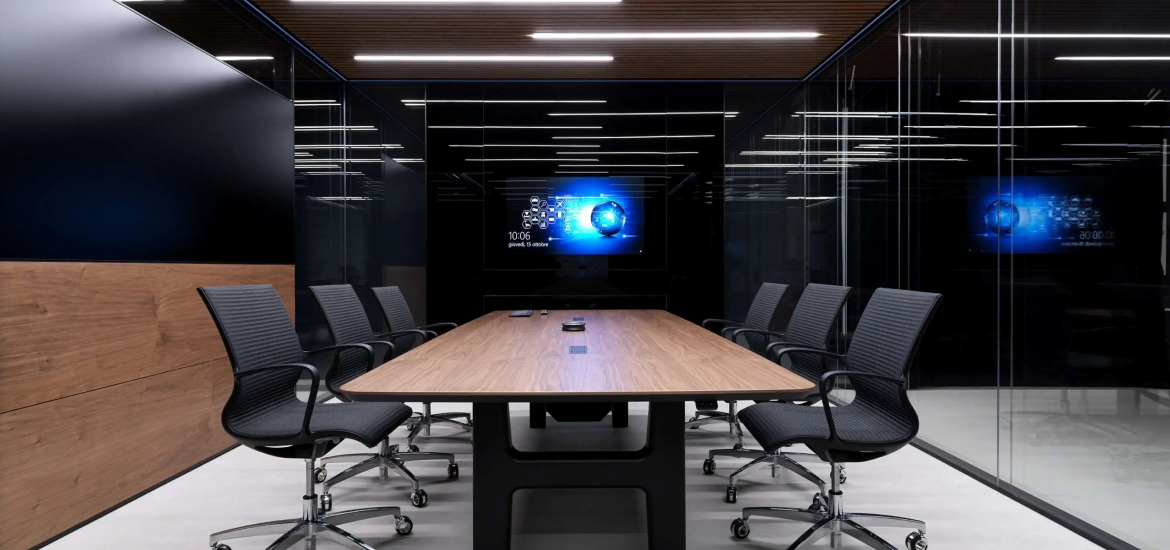 We create workplaces for new lifestyles
ID5793O
Property One Real Estate and Development team are experts in the field of consulting, arrangement and desegn of workplaces and office buildings.
We provide our clients with supervision in the arrangement of the spaces, architectural services, drawings, 2D and 3D layout presentations, complete arrangement of the office space up to the "turnkey" phase.
For our international clients we offer online video presentations and reports on the entire process of the workplace and office renovation and arrangement.
We are constantly improving our services to become the first fully integrated system from finding the ideal space for our clients to workplace design and office space arrangement.
As representatives of many world leading brands of office furniture, modular carpets and other types of floor and wall coverings, glass partitions, acoustic panels, "green" walls, and many other state-of-the-art solutions for office and exhibition space, our main goal is to deliver professional services for complete arrangement of your new office space.
We are proud of our solutions that help to strategically develop and build the intangible values ​​of companies. By transforming the way people work, we create an atmosphere of comfort and convenience in the workplace, and at the same time make your office inspiring to work in as well as a place where, as productivity grows, people enjoy the best results.
We are constantly finding new ways for personal and professional advancement in order to offer solutions with perfectionist details, to establish high quality standards, as well as to exceed the expectations of the clients.
To schedule a meeting or request an offer, please contact us on: